The first step is to fill out the registration form below to sign up your organization, let us know who the primary contact at your organization will be, and fill in the names and email addresses of all employees (full-time and part-time) who will be participating in our online community. The form allows for the primary contact and up to 10 employees to be registered. If you have more than 10 employees who will be participating, simply refresh your screen after submitting your first form and fill out a second one, and so on. The maximum number of participants who can be registered is based on the level you select:
Small Organization/Program: Maximum 10 participants
Medium Organization/Program: Maximum 20 participants
Large Organization/Program: No maximum
The second step is to submit payment for the appropriate level for your organization or program. Please click the appropriate button below based on your preference – PayPal or Stripe – to submit payment for access to the AOI Community. Aging Out Institute is a 501(c)(3) organization, so your payment will be tax deductible.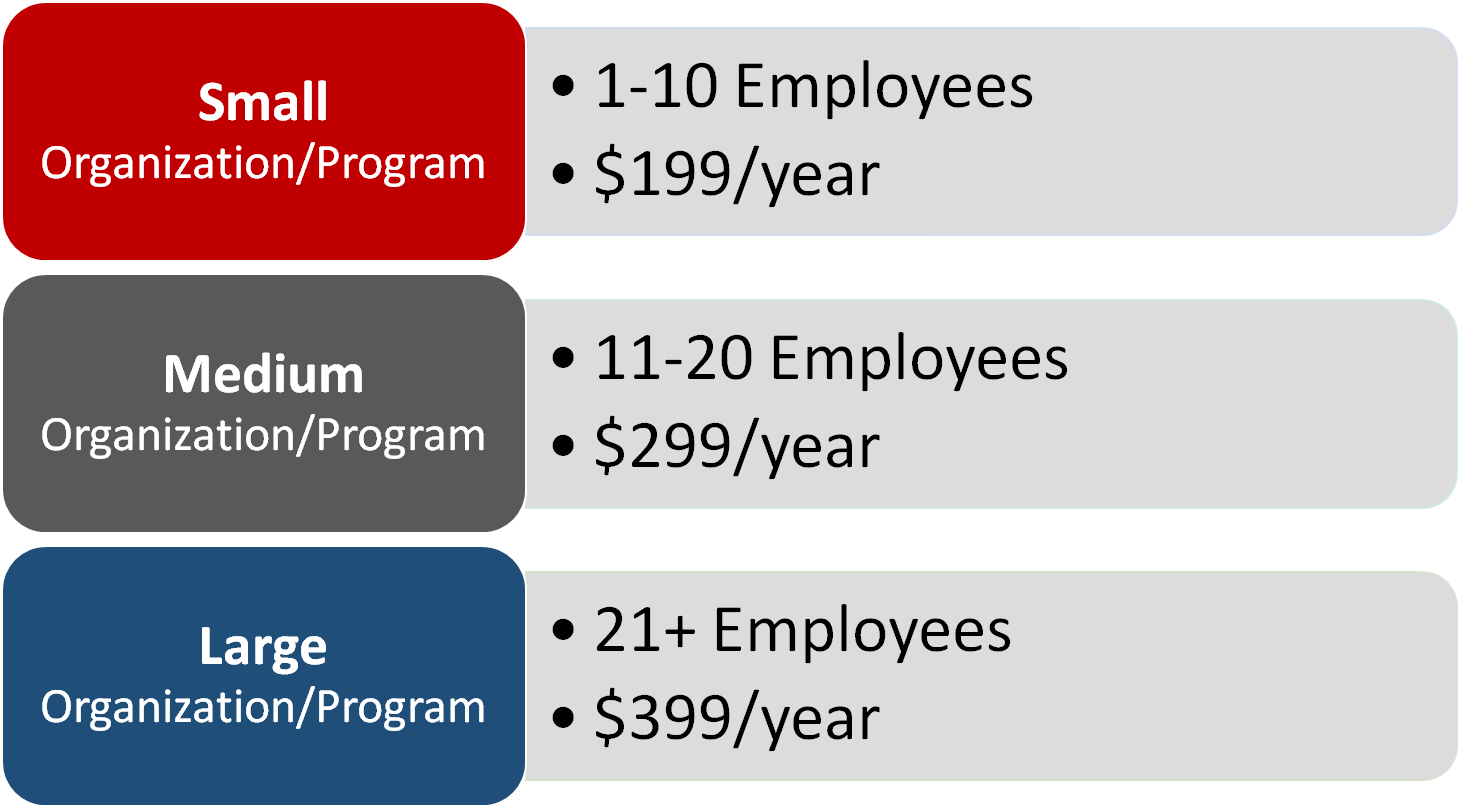 After you submit the names and emails of participants and payment for your organization or program to participate in the AOI Community, AOI will invite all individuals to join the community. We ask that the primary contact inform the participants ahead of time to expect the invitation.
Thank you for joining our online community!