Meet the AOI Board of Directors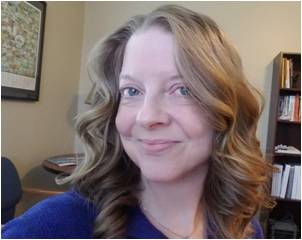 Lynn Tonini, M.Ed.
President/Executive Director
Founder
Lynn was a teenager when she was placed in the North Carolina foster care system with her younger sister. Her foster care journey included an emergency shelter, a group home, a short stay with her grandmother in Baltimore, and finally a home with extended family who were foster parents in the system in Pennsylvania. She didn't know them, but they took both Lynn and her sister in and they have been part of their family ever since.
After aging out of foster care at age 18, Lynn completed college and started a successful career in adult training and development at Milton Hershey School, a residential K-12 school in Hershey, PA for children from disadvantaged backgrounds. She worked as a trainer with the houseparents and relief houseparents who ran the student homes, helping them understand how to support and guide children who were not their own. She also helped run the school's Future Business Leaders of America club, mentoring older youth and helping them build skills desired in the corporate world. After 13 years at the school (during which she earned her Master's Degree in Training and Development), Lynn moved on to continue building her own skills by working with organizations that were getting involved in the online learning trend.
For the last five years, Lynn has been partnering with corporations to build large-scale in-person and online training initiatives for employees in a variety of industries. At the same time Lynn was developing her training skills, she decided to tap into her computer, project management, and instructional design skills by starting Aging Out Institute, originally just a website to gather links to resources that help young people age out of foster care. Years later, AOI has grown to include a variety of avenues to help individuals and organizations support youth aging out of foster care. She is thrilled that Aging Out Institute has grown to be what it is today and looks forward to expanding services in the future and building the largest community of professionals who work with these young people.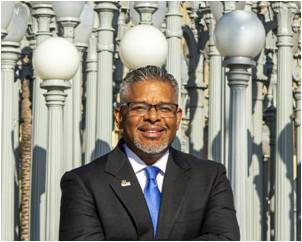 Franco Vega
AOI Secretary
Executive Director/Founder
The Right Way Foundation
Franco Vega began his career in employment services 26 years ago teaching 'Rites of Passage' to transition-age foster youth (TAY) with the Department of Children & Family Services. From providing case management and supervision for 5-12-year-olds to creating a Job Development Component for the Youth Opportunity Movement in Watts and Boyle Heights with the Community Development Department for the City of Los Angeles, funded by the Department of Labor, Franco has years of experience working with struggling foster youth, which helped him recognize that it was time to develop a program that combines mental health services and job readiness training for TAY foster youth in Los Angeles County. Franco also created an employment center on Skid Row at the Midnight Mission working with recovering addicts and the homeless population. Working with struggling foster youth felt like the perfect match for The RightWay Foundation and Franco.
Like many of the youth he now serves, Franco Vega had a traumatic upbringing. Franco suffered a great deal of mental/physical abuse and neglect from the one person who should have protected him the most, his mother. Franco's dad, who was a good father, died of a terrible disease, alcoholism. Five years later Franco's mother passed away of cancer. At the age of 15, he was now in and out of juvenile hall and remained on probation until the age of 18 years old. He bounced around to more than ten different schools and graduated from a continuation high school before enlisting in the U.S. Army. He received an honorable discharge in 1995. In 2000, he crossed the stage from California State University of Dominguez Hills with a degree in Human Services and has been hard at work with projects related to job development for underserved communities.
Aside from running the Foundation like a family, Franco has a family of his own, raising four beautiful children (27 years, 22 years, 13 years, and 4 years), and finds time to coach little league baseball and sit on several boards. Franco and The RightWay Foundation provide support in a family atmosphere and are building new foundations the right way, one foster youth at a time.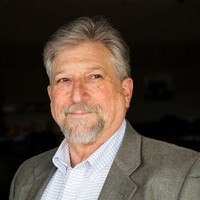 Richard A. Pierce, Ph.D.
AOI Treasurer
Rick is an award winning teacher and motivational speaker and is currently an Associate Professor of Human Development and Family Studies at The Pennsylvania State University where he teaches courses in all areas of Human Services and Life-Span Development. Rick has extensive leadership experience in both the nonprofit and for-profit fields. He has owned his own small businesses, has served on several major nonprofit boards and has also served on the senior leadership team of one of the nation's largest nonprofit organizations serving disadvantaged children and youth in a K-12 residential setting.
Rick holds a Bachelor of Arts in Psychology from Monmouth College in New Jersey, with a minor in Interpersonal and Small Group Communication. He received his Masters of Science in Counseling from Penn State University and his Doctor of Philosophy degree from Texas Tech University in the area of Counseling Psychology. Rick has over 35 years of professional experience providing psychological and business based assessments, has provided professional training to both front line and administrative personnel, has provided organizational training to numerous nonprofit boards and is the co-author of The 10 Keys of Effective Supervision: Building Healthy Organizational Cultures through Servant Leadership.
Rick is a family man with three grown children and lives in central Pennsylvania with his wife, Jayne, of more than forty years.